It's both heartbreaking and maddening when the most vulnerable in our society are abused, neglected, or harmed in any way.  We like to believe that in our great country, we take care of the elderly in a respectful and dignified manner.  Unfortunately, this is not always the case, and some choose to take advantage of the elderly in unspeakable ways.  As Michigan's Attorney General has noted, "too often, these residents [of nursing homes] have suffered criminal abuse and neglect at the hands of those charged with caring for them."  This is the first in a two-part series that addresses the important subject of nursing home neglect and elder abuse.  Please note that Turner & Turner can provide you with the help and legal representation that you need if you suspect that a loved one may be the victim of nursing home abuse or neglect.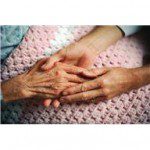 The Office of the Attorney General in Michigan has identified four categories that criminal abuse and neglect generally fall into:
1.  Harmful Neglect: A resident of a nursing home or residential health care facility may be suffering from harmful neglect if they experience:
Suspicious or questionable injuries or death;

Unexplained substantial weight loss or severe dehydration;

Painful bedsores

 
2.  Assault or battery is committed if an employee of a nursing home or residential care facility threatens or strikes a resident or uses unauthorized physical or chemical restraints
3.  Criminal sexual conduct occurs when an employee of a residential healthcare facility or nursing home engages in unlawful sexual conduct with a patient.
4.  Embezzlement or theft of a resident's funds occurs when a nursing home or residential health care facility employee wrongfully removes funds from a resident's account, improperly obtains a financial "loan" or "gift" from a resident, or uses personal information illegally to obtain credit cards, etc., resulting in identity theft.
Next week: Which facilities are subject
to investigation & ways to protect your
loved ones from abuse & neglect.