After many years of trial experience, including many personal injury and medical malpractice cases, Lee Turner joined his brother, Donald Turner, as an experienced medical malpractice attorney, and in 1972, they founded the law firm Turner & Turner PC.  The partners realized early on that in order to be successful, they needed to focus on a specialized area where they could not only perform, but excel and receive the results for their Clients that they deserve.
Donald Turner, Lee's brother, set the law firm's standard of practice high, winning many product liability and general negligence judgments for our Clients.  Following suit, Lee Turner received many favorable outcomes for his Clients in medical malpractice, product liability, general negligence, hospital injuries, burns, birth defects and much more.  Donald Turner retired from active practice in 1991, but the legacy of the Turner & Turner law firm has been well-established as a successful personal injury law firm.  The firm continues to represent Clients successfully throughout the Michigan area.
Today, the law firm of Turner & Turner has increased its specialization to become a full-service law firm.  The firm specializes in many areas including medical malpractice, auto accidents, wrongful death, dog bites, slip and fall accidents, employee discrimination, family medical leave act, age discrimination, worker's compensation, nursing home negligence, birth defects, ERISA benefits, pension benefits, and other personal injury areas.  The firm has also expanded by adding additional staff members to meet our Client's needs.  Each member of our firm bring his/her own unique credentials that have been developed through a wealth of practical, as well as academic, experience and are the finest attorneys throughout the community.
The firm received an "AV" peer rating, the highest rating a law firm can receive.  We have received this superior peer review rating due to the commitment and hard work to our Clients and the professionalism and honesty that we show in your representation.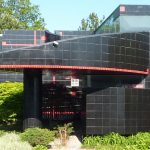 At the law firm of Turner & Turner, we serve the people of the States of Michigan and Ohio.  We are a small firm dedicated to serving the needs of our Clients.  We achieve results for our Clients and are hard-working, ethical, honest and successful.  We inform you of your legal rights and advise you one the best course of action to pursue your claim successfully.
As your advocate, defense attorneys recognize that the law firm of Turner & Turner is a reputable firm that will achieve results for its Clients.  We are very well-respected by our peers and defense attorneys throughout the States of Michigan and Ohio, and defense attorneys know that with us on your side, we mean business.
At Turner & Turner, we also employ a complete support staff of legal and medical professionals who are capable of responding to each of our Clients' unique needs which includes assisting our attorneys in factual investigation, Client support, and trial.  The firm is able to offer its Clients the full package, superior, professional legal representation, required medical experts, and the dedication and hard work necessary to fight for the rights of victims.