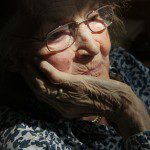 Our elder care law team is a highly valued arm of our practice. We view defending the rights of vulnerable senior citizens in our communities as a moral imperative. Between scams that prey on the possibility of exploiting a lifetime's accumulated work, or the physical and psychological/mental abuse that some of our most vulnerable seniors live with, there is a lot for the generation of our parents or grandparents to dodge.
There are some particularly sensitive and unique issues that arise when an aging adult is no longer able to take care of their daily living needs on their own. One problem that we encounter on a regular basis can be particularly stressful for everyone involved. Often our loved seniors emerge from a hospitalization physically frail and mentally confused. Are these new and unsettling symptoms delirium, a temporary confusion, caused by the unusual and sometimes scary world of hospital life? It is clearly understood that large numbers of seniors can experience very negative cognitive side effects from hospitalizations. Or is it dementia (like Alzheimer' disease) exacerbated by a physical decline?
Changes in cognition such as memory impairment, physical disorientation, rambling or "irrelevant" speech might appear to look similar to dementia, and might be diagnosed or treated as such by the untrained, but to a competent gerontology specialist, the differences are clear. In fact, "Because many of the features of delirium are distinct from those of dementia, detection of delirium is possible in most patients who have preexisting dementia… Although cognitive impairment occurs in both abnormalities, distinct characteristics differentiate them." (source: Critical Care Nurse, April 2003, vol. 23 no. 2)
If you have a cherished friend or family member who has experienced a cognitive decline during or after a hospitalization, make sure you discuss your concerns and observations with a trusted healthcare professional.  While both new and acute hospitalization related delirium and pre-existing dementia are scary for all involved, with proper diagnostic assessment and appropriate standards of care in place, health care professionals in hospitals and long term care and recovery facilities can make sure that the aging adults in their care are cared for in the most appropriate ways physically and psychologically. If you know of a situation where a senior is not receiving the physical or cognitive care you suspect they require, let us know. Our legal advocates are here to help.
If you are looking online for some general resources on caring for a loved one with either Delirium or Dementia, here are some web sites where you might want to start you search:
For information about Dementia and Alzheimer's Disease:
For information on Delirium: