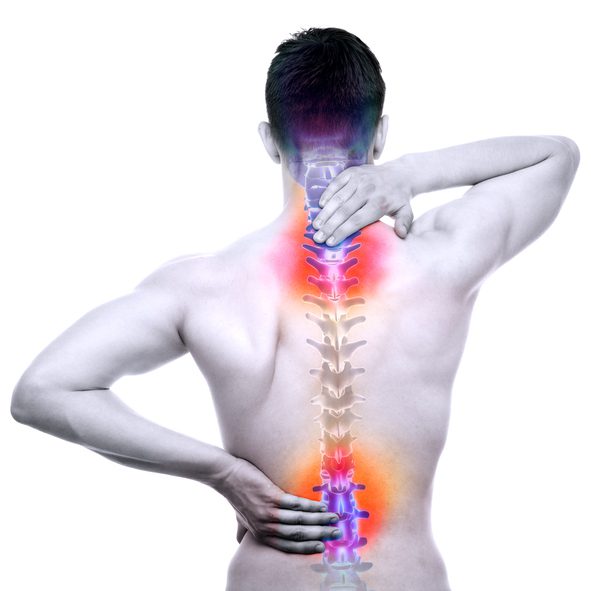 Because a back injury can be debilitating, you need to seek medical intervention soon after an accident. Additionally, since medical expenses can be high, you need to pursue your employer's workers' compensation benefits to cover the costs.
Common Causes of Work-Related Back Injuries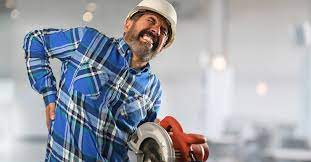 Back injuries affect the musculoskeletal system, including soft tissue, nerves, joints, cartilage, and spinal structures. As your body adjusts to new limitations, you may experience pain and reduced motion in your neck and hips.
According to the American Medical Association, signs of a back injury include sharp and constant pain or mild intermittent pain in the musculoskeletal system. Back injuries can vary and may result in a brief impairment or, more acute, life-long problems. The pain levels and symptoms depend on which part of the back was injured.
Various causes are resulting in work-related back injuries, including but not limited to:
Lifting objects
Performing repetitive tasks like casing mail, climbing stairs, getting up and down from a chair, or reaching overhead
Pushing, pulling, or dragging objects
Carrying loads in an awkward manner
Sitting in one place, such as at a non-ergonomic workstation, for extended periods
While any worker can suffer from work-related back injuries, those who perform physical labor, such as the construction industry, are most likely to experience back injuries. In addition, long-haul truckers are also likely to suffer from back injuries due to sitting for long hours, leading to deconditioning of the back muscles.
Although work-related back injuries may occur due to a single traumatic event, the symptoms may develop gradually due to a repetitive motion or activity over time. It's essential to understand the difference between traumatic and cumulative trauma injuries.
Getting Workers' Compensation for Back Injuries
If you experience back injuries for any reason at work, report the injury to your employer as soon as possible — to help start the workers' compensation process. It is prudent to report your injuries immediately to avoid losing your ability to claim compensation.
After reporting, your employer should provide you with the compensation claim paperwork or fill it out on your behalf. Ensure you fill out the paperwork within the time limit to avoid forfeiting your claim.
Possible Challenges When Getting Workers' Compensation for Back Injuries
Even after reporting your injuries and filing the workers' compensation paperwork on time, you still risk forfeiting your compensation if you can't prove that your injury was work-related.
Insurance companies are reluctant to pay workers' compensation claims in most cases, and often dispute whether work injuries occurred. Therefore, you will have to prove that your injury is work-related. Your injury doesn't necessarily have to happen at your workplace as long as it occurred while you were performing an activity assigned by or benefiting your employer.
Despite this, the insurer may claim that your condition is preexisting due to a previous accident, sports injury, or old age. An attorney specializing in personal injury and worker's compensation lawyer can help you prove which activities caused your back injuries in these situations.
Even if you have preexisting conditions, a workers' compensation lawyer can help you prove that your workplace injury aggravated your conditions. In these cases, you can still get compensation.
When you visit the doctor, make sure you tell them about any preexisting conditions and that you believe that your work duties aggravated your condition.
How Much Does Workers' Compensation Pay for Back Injuries?
You can receive compensation as a lump sum settlement or as installment payments. Also known as Compromise and Release, lump-sum compensation comes as one full payment.
The amount you receive depends on various factors such as:
The severity of your injuries
The proposed length of treatment
Amount of pain you suffered
Your age
Your occupation
Whether your injuries are permanent
Whether you had preexisting conditions
Possible difficulties from the treatment of your injuries
Possible Factors that Affect Your Workers' Compensation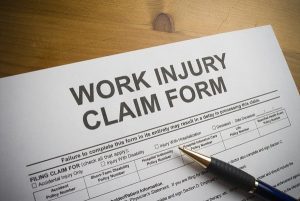 Before awarding you compensation, the insurance company uses average settlement injury data to calculate how big of a settlement to offer you. During their calculation, they consider various factors, which include:
Possibility of permanent disabilities
Present back injuries, their severity, and how they affect your daily life
Any possible additional treatments and their cost
How the injuries affect your income generating capabilities
Unresolved issues surrounding your injuries
Unreimbursed medical bills
Any unpaid temporary disability benefits
Your personal life, such as marital status, age, life expectancy, and employment potential
The compensation you receive often depends on how well you present your claim. Once you accept a settlement, you can't go back and claim more from the insurance company-even after realizing that your injuries are far worse than you anticipated. Therefore, you shouldn't negotiate on your own. Instead, you should hire an experienced workers' compensation lawyer who can negotiate for you and advise you about how much to expect.
Before signing a compensation benefits form, take your time to understand your back injuries, their extent, and how they will change your life. Think about your impairments, your working capabilities, and the effects that future medical issues may have on your life.
Also, consulting with an attorney before you sign ANYTHING is the most judicious way to proceed. For more information on claim issues related to work-site injuries, contact Turner & Turner at (248) 355-1727 to set up your free consultation today.