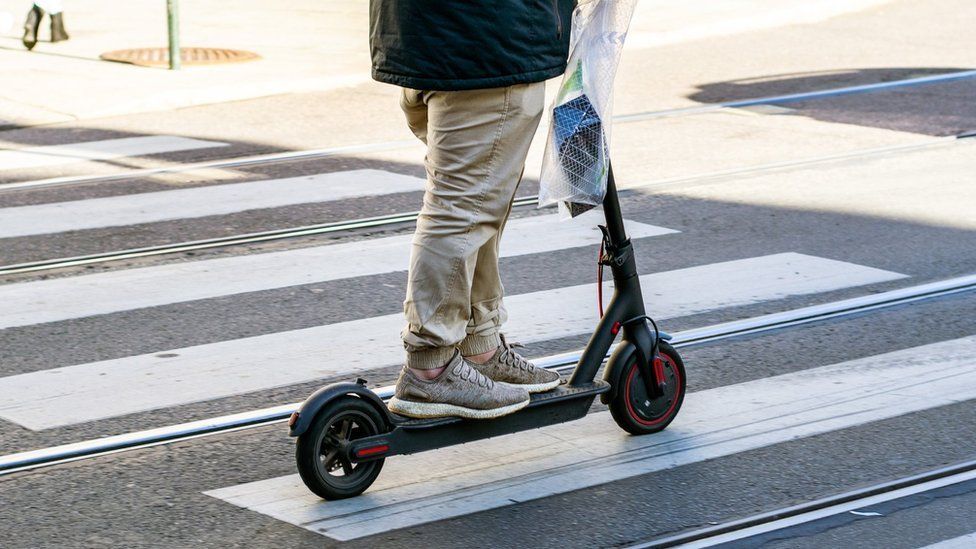 Armed with your smartphone, you can download apps like Bird, Lime, or Spin, and in minutes begin cruising down city blocks at speeds up to 20 mph on an e-scooter. One critical element about grabbing a scooter you should be aware of is the e-scooter rental agreement's Terms and Conditions.
We're all familiar with "terms and conditions." Typically, it's "boilerplate" language that most people never bother to read and instead scroll blindly until they see "accept," and then the "reward" becomes available. But e-scooter riders should be aware that important language exists buried within these lengthy terms and conditions that may significantly impact your rights in the event of an accident or injury while using the e-scooter.
E-Scooter Liability Waiver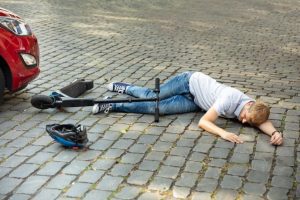 Buried in most e-scooter rental agreements is a liability waiver, which, in most cases, waives a rider's right to pursue a claim against the e-scooter company for injury or property damage.
Liability waivers are common and, in many instances, make perfect sense. Conceptually, the waivers are simple: a company provides you with a good or service but does not want to be held responsible if you injure yourself or others while using said good or service. In the context of e-scooters, this would logically mean riders are assuming the risk of injury or property damage that may occur from the inherent risks associated with riding a scooter.
However, many riders may not realize that these waivers' language is much broader. In fact, not only do the terms and conditions waive the rider's ability to sue the company in the event they are injured due to the risks associated with riding an electric scooter, but riders are also agreeing to waive their right to sue the company if they are injured as a result of the e-scooter company's negligence.
Riders aren't the only ones responsible for causing e-scooter crashes. In some instances, crashes and injuries result from the e-scooter rental company's or manufacturer's negligence. This negligence can include "vehicle or component malfunction" or the failure to maintain or repair equipment.  Given that numerous injuries have allegedly resulted from scooter malfunctions such as sudden acceleration or loss of brake function, riders need to be aware that they are assuming these risks and may not be able to seek compensation if they are seriously injured as a result of a malfunctioning or improperly maintained e-scooter.
E-Scooter Rental Agreements
If you're considering signing an e-scooter rental agreement, here's what you need to know:
You may also be releasing other parties from liability, Riders should be aware that these waivers also cover more parties than just the "rider" and the "e-scooter company." These waivers apply to the e-scooter companies, their parent companies (e.g. Uber, Lyft, and Ford Motor Company), and also extend to the manufacturers of the scooters — and even the cities in which the e-scooter service operates.
Bird, Lime, and Spin's e-scooter rental agreements all contain language that defines the municipalities which authorize the companies to operate as "released parties." Under this term and condition, riders injured as a result of a defect in a sidewalk or roadway the municipality is responsible for maintaining may have waived their ability to pursue a claim against the municipality for the sidewalk or roadway defect.
Time Limits? Truncating the Statute of Limitations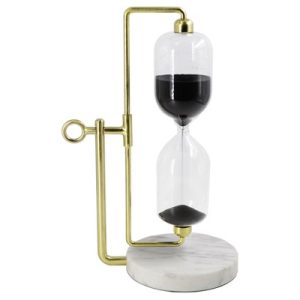 Assuming you can even bring a claim against a company, certain language in e-scooter rental agreements often includes time limitations for bringing a claim. While liability waivers are generally enforceable in most instances, they are not insurmountable and cannot absolve a company from liability for acts that amount to "gross negligence," or "willful and wanton conduct." (However, those legal terms also require a significantly higher burden for an injured person to meet.)
In Michigan, injured parties generally have three years following an injury to bring a negligence claim against another party – call the statute of limitations. With few exceptions, an injured person's claim against another party is forever barred as soon as the statute of limitations period expires.
However, riders should understand that signing an e-scooter rental agreement may include agreeing to a shorter statute of limitations. For example, the terms and conditions for Spin contain language where the user agrees to shorten the statute of limitations period for bringing claims against Spin to just one year. After that time, users cannot bring a claim against the e-scooter company.
In short, you want to take the time to read whatever you agree to, and if you were injured in an e-scooter accident, don't assume their waivers are iron-clad; contact the experts at Turner & Turner for a free consultation.
Call us today at (248) 355-1727.