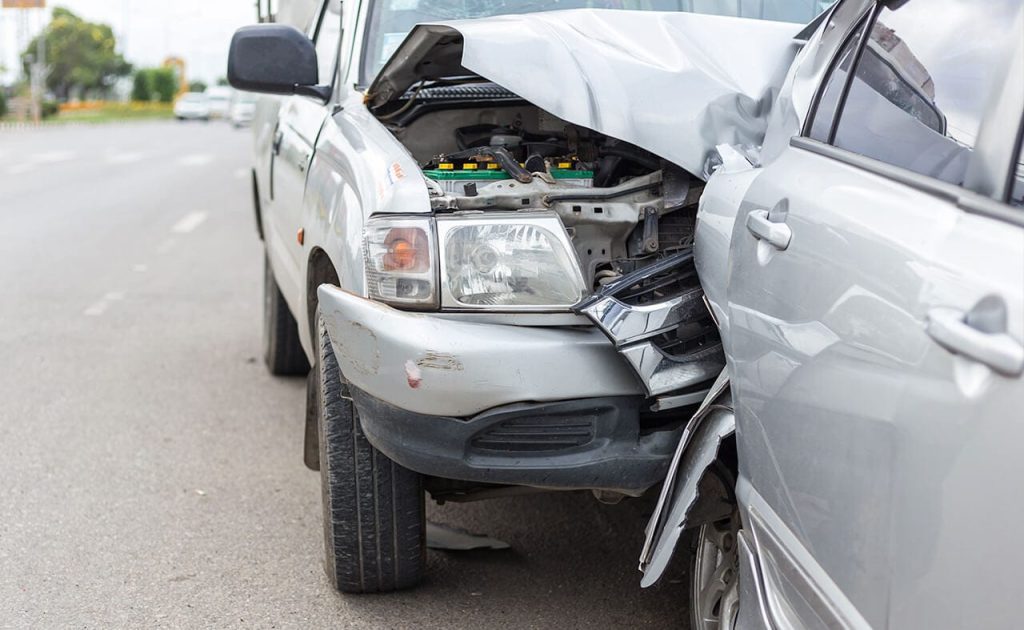 If you've been in a rear-end accident, you might have heard the term "brake checking" used in describing what happened. If you're not familiar with it, we explain brake checking, its legality, and whether there is a liability, in this post.
Before we get into discussions about the legality of brake checking, let's define it: Brake checking is the act of hitting your brakes suddenly (when someone is driving too close to your bumper, also called tailgating).
Brake checking can involve slamming on your brakes at high speed, or it can be constantly tapping your brakes so the person behind you has to continually slow down or stop. Brake checking, per se, isn't specifically illegal in Michigan; however, it is considered reckless driving, which is illegal.
Reckless driving is any kind of driving that involves wanton or willful disregard for the safety of other motorists sharing the road with you. Reckless driving can result in traffic citations and fines — even jail time — depending on the situation.
Other forms of reckless driving include speeding, driving too fast for conditions, ignoring traffic signals, driving under the influence, and drag racing. If reckless driving causes an accident, even stiffer penalties may apply, based on the unique aspects of the case.
Therefore, brake checking is actually illegal in Michigan and should be avoided at all costs. As well as fines and jail time, engaging in reckless driving can be considered a surcharge offense (similar to adding points to your driving record) that can result in a suspended license. The practical effect means you will be unable to drive for a certain period of time, making it hard to get to work, school, and other activities.
Why is Brake Checking Considered Reckless Driving?
Because it can force the person behind you to crash into your vehicle or veer into traffic to avoid hitting you. Other motorists or pedestrians could be injured or killed, and there could be widespread damage done to multiple vehicles or personal property.
Checking motorists with brakes has also been known to spark incidents of road rage. This also puts everyone in the vicinity in harm's way.
Why Do People Brake Check?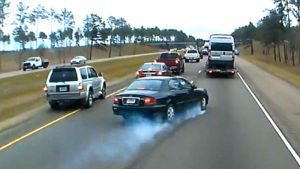 So, what's the motivation behind brake checking anyway? There are basically two reasons why drivers brake check other motorists. One is usually out of anger or frustration, and the second involves insurance fraud.
To be clear, there are times when any driver might need to apply their brakes suddenly, regardless of who is behind them. (For example: if a pet or child runs into the road, for instance. This is not considered brake checking.)
The reasons why people brake check provides clues as to how to avoid the phenomenon. If someone is driving too close to the rear end of your vehicle, the answer isn't to keep pumping the brakes. Instead, use your directional signal, pull over at a safe place, and let the other party pass you.
If I Caused an Accident from Brake Checking Someone, Am I Liable?
If you've been hit from behind or caused another accident by brake checking someone, you may be wondering if you can be found at fault. The answer is yes, you can be liable, depending on the circumstances surrounding the accident. Not all rear-end crashes, for example, are the fault of the driver in the rear.
Despite Michigan being a no-fault state, accidents involving death or serious injuries often leads to one party being found liable. Examples of injuries that result in lawsuits include, but are not limited to:
Broken bones
Permanent scarring
Disfigurement
Disability
Normally, after an accident, each party's own insurance covers their vehicle damage and any medical expenses. But accidents involving wrongful death or serious injury are another story.
This is why it's essential to speak with an experienced car accident lawyer after a crash where brake checking may have occurred. This is a good time to review what to do if you're in an accident, regardless of whether brake checking was the cause or not. Follow these steps to stay safe, protect your rights, and keep calm at the scene of a motor vehicle crash.
Do not leave the scene. Fleeing the scene of an accident is a crime. Always stay to speak to first responders and exchange details with other people involved, as outlined below.
See if anyone needs medical assistance. You or other parties may be injured. Scratches, bruising, swelling, and bleeding can be indicative of more serious injuries, as can loss of consciousness, confusion, difficulty breathing, signs of shock, and other serious symptoms.
Call for help. Dial 911 and report the crash, giving your name, phone number, location, and brief pertinent details. Let the 911 operator know if you need an ambulance for anyone who is injured.
Move out of busy traffic, if possible. Sometimes, you may not be able to move, or your vehicle isn't drivable. But if you can, pull out of traffic to prevent further accidents, and park in a lot or side street.
Exchange information with other parties. You should all get each other's names, contact information, and insurance data. Write down the make, model, and license plate number of any other vehicles in the crash.
Answer questions for law enforcement but do not admit liability. You may be asked what happened, so try to respond without saying too much. Never say you were at fault even if you believe you were, as there may be other factors you don't know about.
Produce insurance documents, as requested. You may be asked for proof of auto insurance by law enforcement.
Document the scene of the accident. Take photos or video with a mobile device to show vehicles after the crash, weather, road conditions, and the like. It is your right to do this, even if police officers do so, too.
Seek medical treatment if needed. You may need to go to the emergency room or see your healthcare provider the next day. Be aware that you can have delayed pain or other symptoms days or even weeks after a car accident.
Follow up with your insurance company. You may need to file a claim. Do not admit liability with your insurance agent.
Call Turner & Turner at (248) 355-1727 if you need assistance. You may need help getting insurance compensation or seeking damages if another party was at fault.