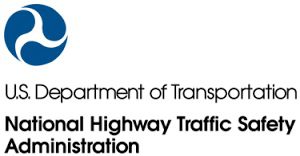 The National Highway Traffic Safety Administration is very, very concerned with some defective Takata airbags. These airbags are in certain models of BMW, Chrysler, Ford, General Motors, Honda, Mazda, Mitsubishi, Nissan, Subaru and Toyota. NHTSA is urging drivers to take their vehicles into the dealerships, because the airbags can explode in a particularly dangerous way, especially in very warm climates. If you keep a vehicle in Florida, following up on the recall notice is considered absolutely urgent.
The airbag has an internal inflator that is situated in the center of the airbag. Apparently, in extreme heat coupled with high humidity, the canister is exploding and actually sending fragments, almost like shrapnel, into the vehicles' drivers and even passengers.
The Takata airbags are implicated in severe lacerations and four deaths, including one in Florida this past month.
Automobile recalls actually happen a lot. Certainly, General Motors was in the news for delaying their internal investigation of faulty ignition switches, which subsequently prevented a timely NHTSA recall. It is believed that 13 people died as a result of the faulty ignition switch. Ultimately, GM's behavior led to a Congressional investigation, which highlighted inefficiencies as well as communication issues within GM as well as in the NHTSA.
You may receive lots of notifications in the mail: political ads, solicitations for business, bills and coupons. It is easy to miss a recall notification. But these notifications are sent in order to inform car and track owners to take their vehicles IMMEDIATELY to a dealership. In the case of recalls, the dealership is obligated by law to repair and/or replace faulty mechanical components at no cost to the consumer.
The NHTSA has a website called Safercar.gov. This site is the repository in the United States for all recalls of automobile components. We urge everybody to go to the website and check to see if there are any recalls in the vehicles that you own or drive. If you have relatives who may not be keeping up with their mail and may have missed a recall notice, you can check those too.
You can look up the vehicles by make and model, but the Vehicle Identification Number (VIN) is significant. The VIN contains information as to where and when the car was manufactured, and consequently who the suppliers were for various automobile parts. You can find your VIN on the bottom of the driver windshield, or sometimes inside the driver door. The NHTSA website is experiencing extremely heavy traffic right now, but the search through the VIN routes computer users to a sector of the website that seems to be functioning more reliably.