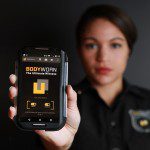 The airwaves have been buzzing with two separate incidents of police brutality during the summer. First, Eric Garner of New York was allegedly killed by New York police officers who used a chokehold when arresting Garner. Inciting protests and anger were the widely available footage captured on a bystander's cellphone.
More recently, teenager Michael Brown was shot and killed by police in Ferguson, a suburb of St. Louis. The incident is under investigation by both the FBI and the St. Louis Police Department. Friends of Brown maintain that the teen was unarmed and he had his hands in the air when he was shot. The Ferguson police maintain that Brown attempted to hit an officer and take his gun from him. There have been protests and even riots, including looting, since the Brown incident, as well as gunshots fired at helicopters flying over Ferguson.
In both incidents, critics of the police departments cited racial motivations for the brutality. Ferguson is a largely African-American town, while the police department is primarily white.
In New York, the police department is being asked by community advocates, based upon a recommendation of Judge Shira Scheindlin, to consider wearing body cameras, as a way to dial down police brutality. At this point, there is no word as to whether the NYPD will consider this proposal. Their police union opposes body cameras, citing the accumulation of other gear that must be carried on a police officer, and expressing concern that overloading the officers would interfere with the ability of the officer to do their job effectively. The union also commented on the huge number of cameras in New York, which obviates the need for body cameras.
There are other jurisdictions that are utilizing police body cameras, including Oakland, New Orleans, San Diego and Spokane.
There are pilot programs in both Cleveland and Detroit, as well as Dallas, Denver, Los Angeles, Miami, Orlando, San Francisco and Washington.
In Detroit, twenty officers in the 2nd Precinct are now outfitted with Taser Axon Flex and body-mounted cameras. The cameras, manufactured by Taser (the maker of stun guns) have the capacity to be uploaded to a data storage device. The cameras cost between $300 and $500. Implementation of the program is new, as the cameras were just distributed in April of 2014 and there is not funding in place for future purchases.
The Detroit Police Department has been under the oversight of the Department of Justice for previous episodes of police brutality. The cameras are intended to supplant the use of on-body microphones, which are being used erratically by police officers; it is not clear if the poor usage statistics of the on-body microphones are intentional or unintentional on the part of Detroit police.